Where do we live?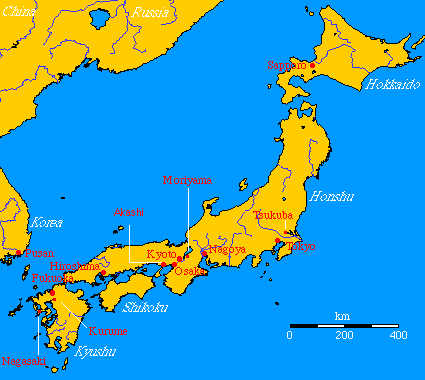 We currently live in Osaka. Prior to April 2003, we lived in a small town called Ookubo just outside of Akashi city. Akashi is near Kobe, focus of the devastating earthquake in early 1995. I spent 6 months in 2001 in Tsukuba-shi, a city just outside of Tokyo, and the previous year (2000) we lived in Moriyama-shi, small city (town really) near the shores of Lake Biwa, the lake near Kyoto in the centre of Japan. Keiko's home town is Nagasaki, in Kyushu, and we met when we were both working in Kurume, near Fukuoka, also in Kyushu.

---

This page last modified: 1 September 2003

Click here to get to back to our homepage main index.